If you're a fan of Canadian cuisine or simply enjoy indulging in delicious comfort food, then you must try Poutine! This iconic dish combines crispy French fries, cheese curds, and savory brown gravy to create a mouthwatering combination that's hard to resist. In this article, I'll guide you through the process of making authentic Canadian Poutine right in the comfort of your own home!
What is Poutine?
Poutine is a beloved Canadian dish that originated in Quebec. It consists of French fries topped with cheese curds and smothered in rich brown gravy. While this traditional version is incredibly delicious on its own, you can also experiment with various toppings like pulled pork, duck, sweet potato fries, mushroom gravy, bacon, and even avocado to add your own personal touch.
The Origin of Poutine
There are different stories surrounding the origin of Poutine, but it's widely believed to have originated in Quebec. One popular tale suggests that a customer at a restaurant called Le Lutin qui rit requested the addition of cheese curds to their French fries, giving birth to this delectable dish that has captured people's hearts ever since.
The Correct Pronunciation
Before we delve further, let's clear up a common misconception. The correct pronunciation of Poutine is actually "Pu-tsin," and not "Poo-teen." Now that we've got that settled, let's move on to the interesting part!
How to Make Poutine:
1. French Fries
The foundation of any great Poutine starts with crispy, golden French fries. If you have the time, I highly recommend making homemade French fries. They are truly a game-changer, offering the perfect balance of texture and flavor. You can bake or fry them according to your preference. If you're short on time, frozen French fries work well too, and can also be baked or fried to achieve that desired crunch.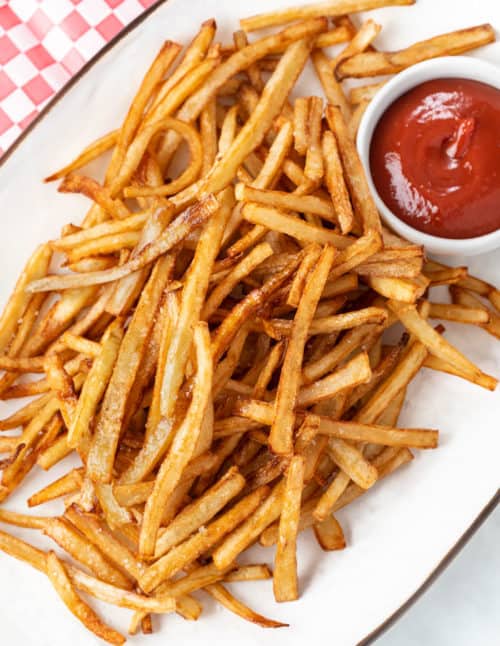 2. Cheese Curds
Once your fries are cooked to perfection, it's time to lay them out on a baking sheet and sprinkle them generously with delicious cheese curds. Then, pop them in the oven and let the cheese melt until it becomes warm and irresistibly gooey. If you're wondering where to find cheese curds, check the refrigerated section near the high-quality cheeses, usually close to the produce area. An excellent substitute for cheese curds is bite-sized cubes of low moisture mozzarella cheese, as they melt beautifully and add a creamy touch to your Poutine.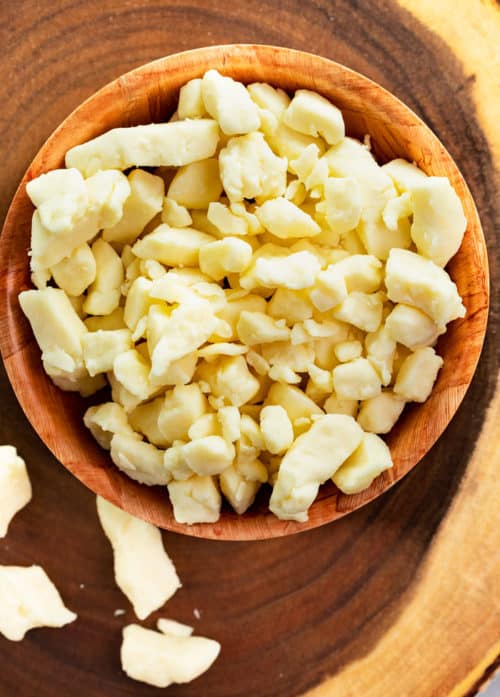 3. Beef Gravy
To complete the Poutine experience, you'll need a delectable brown gravy. My homemade recipe takes just 10 minutes to prepare and captures the authentic taste of the beef gravy served with traditional Poutine in Canada. You can heat up the gravy separately and drizzle it generously over the French fries and melted cheese curds. If you prefer chicken or mushroom gravy, I've got you covered with alternative recipes that work equally well.
Reheating Poutine
In case you have leftovers or simply can't finish your serving in one go (which is highly likely because Poutine is just that good), fear not! You can easily reheat Poutine by placing it on a foil-lined baking sheet and warming it up in a 300°F oven for approximately 10 minutes. This ensures that every bite will still be as satisfying as the first.
What to Serve with Poutine
Poutine is a hearty and filling dish that can be enjoyed on its own, but it also pairs well with various sides. Some popular choices include coleslaw, pickles, or a fresh garden salad. The tanginess of the coleslaw and pickles complement the rich flavors of the Poutine, while a refreshing salad adds a crisp element to the overall meal.
Ready to Dive into Poutine?
Now that you have the knowledge and confidence to create your own authentic Canadian Poutine, it's time to gather the ingredients and embark on a culinary adventure. Enjoy the process of making this beloved dish in the comfort of your own kitchen, and don't forget to savor every bite of this delightful union of flavors and textures!
And remember, if you're looking for more delicious recipes and meal ideas, head over to Ekilove for inspiration. Stay tuned for more mouthwatering recipes and culinary tips – happy cooking!